Professional Gutter Cleaning Services
​
Gutters are an important part of your home. They collect water from your roof and drain it away from your home to prevent water damage and leaks. While it may be an easy job to forget about, regular gutter cleaning is extremely important for avoiding expensive damage to your home. If your gutters are not maintained, water will creep into your foundation, enter your basement or crawlspace, and cause mold growth and water damage. Don't put your home at risk- call Mountain Brook Lawn Care and Maintenance for proper gutter cleaning in the Birmingham area.

Because we see a lot of fall foliage here in Birmingham, it is important to have a thorough gutter cleaning done in the late autumn months after most of the leaves have fallen off of the trees. You would be amazed by how much debris we find clogged up in the gutters of our clients' homes in Mountain Brook. We also clean the downspouts to ensure water is being drained away from your home's foundation. We also recommend a good gutter cleaning in late spring. Pollen, flower petals, and seeds can build up just as badly as those pesky fall leaves. Use Mountain Brook Lawn Care and Maintenance for gutter cleaning year round.
---
Best Gutter Cleaning in Birmingham
| | |
| --- | --- |
| Not only are we the best lawn care company in Birmingham, but you'll agree that we are the best gutter cleaning service in the area as well. Our friendly, professional technicians are quick and efficient and will clean up their mess when they are done. Never worry about your gutters again when you use Mountain Brook Lawn Care and Maintenance. While we are cleaning out your gutters and downspouts, we also inspect them for any damage and determine if there are any repairs necessary. When gutters become full of leaves and debris and are unable to drain, the weight of the water and and leaves cause the gutters to pull away from the fascia or get all bent out of shape. Don't let this happen to your gutters! Call Mountain Brook Lawn Care and Maintenance for a gutter cleaning estimate and let's get them cleaned out so they can drain properly. | |
Mountain Brook Lawn Care and Maintenance
Powered by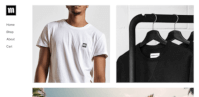 Create your own unique website with customizable templates.